Qinghai Punai Light Burned Magnesite Project
Project Name: Qinghai Punai Light Burned Magnesite Project
Project Location: Qinghai, China
Project Capacity: 150,000 tons (a)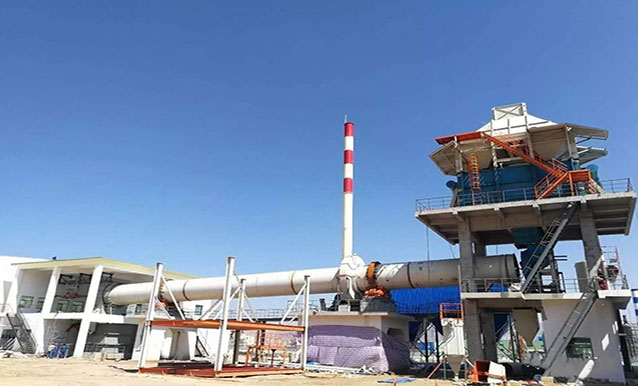 Project Description:
An annual output of high-quality high-purity light-burned magnesia 150,000 tons (a) project has been approved by the Board of Directors of Qinghai Punai High-tech Materials Co., Ltd. in June 2016, the company decided to invite the tender invitation for the project and select the contractor. After selection, Qinghai Punai issued invitation letters to only eight units. Henan Zhengzhou Mining Machinery Co., Ltd. is one of the selected manufacturers.
Since 1988, Henan Zhengzhou Mining Machinery Co., Ltd. began the production of metal magnesium smelting machinery and equipment, and constantly improve equipment performance, improve product features, in accordance with the improvement of smelting process and equipment of magnesium plant. From 2003 to 2005, the vertical preheater developed by our independent research and development is successfully applied to dolomite calcination in, saving 40% fuel and increasing the output by 30%. The heat from the exhaust gas is recycled and utilized, which is also beneficial to the flue gas dust removal, and the emission index reaches below 30mg / m3. At present, the market share of magnesium plant in China can reach more than 85%, and become the first choice for many magnesium refining experts and the industry. At present, the magnesium industry-specific energy-saving rotary kiln, vertical preheater, vertical cooler has been got the national patent.
On June 13, 2016, 7 people's bidding group of Henan Zhengzhou Mining Machinery Co., Ltd. led by the company's top general to Qinghai Punai High-tech Materials Co., Ltd. for bidding. The bidding group has business representatives, process engineers, equipment engineers, electrical engineers, civil engineering engineer and kiln engineer. After 3 days of fierce competition, the tendering work was over. Afterwards, the tender team from Qinghai Punai inspected the factories one by one. After visiting our workshop site and management, our company and our processing strength is fully affirmed and recognized. After that, Qinghai Punai also visited our customers' magnesium metal project site. Our global market share of magnesium metal is 93%, and the technical strength and equipment manufacturing capacity is the leader all over the world. Finally Qinghai Punai decided to cooperate with us.
The project was delivered on a one-off basis in August 2017 as the world's first light-burned magnesite project. Qinghai Punai light-burned magnesite project has a good beginning. Our customers' support and trust brought great confidence to us and gave us the strength to move forward constantly.