Cement Clinker Grinding Plant
Capacity:50 t/d-1500 t/d
Main Materials:Clinker, Gypsum, Additives
Main Equipment:Vertical Roller Mill, Cement Ball Mill, Air Classifier
Introduction
ZK Corp is the professional manufacturer of cement equipment, can offer complete solution for grinding station, and improves production efficiency, reduces power consumption and environmentally friendly.
Our Advantage
1
High Efficiency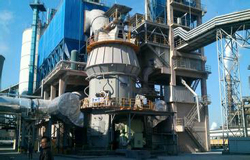 Cement grinding plant has high automation level, the operating process will adopt DCS central control system for adjustment, control and alarm in master control room, then the whole plant have less operator and also increase the working efficiency. The batching system have been adopt automatic quantitative feeding and measuring device, which have increase the material batching accuracy and also stablilizing the production's quality.
2
Saving Energy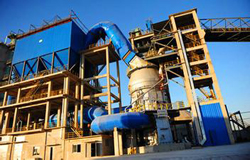 Adopting tube mill or vertical roller mill to producing qualify cement according to the raw material's condition of clients. Producing system have adopt closed circuit to reduce the energy consumption of cement grinding. The single line scale can be from 15tpd to 1500tpd, which have been covered the cement factory's different manufacture demand.
3
Environmental protection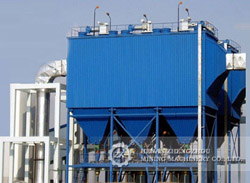 Adoption of High efficiency air classifier and pulse type bag filter have created the circumstance for energy saving and energy consumption reduction.
4
High degree of automation
There is no manual operation in the process of mill running, which realizes the automatic control with long-term, stable, effective, makes milling process more stable, realizes fine work of production.
Production Technology
After gypsum, clinker and limestone are measured by the belt weigher, they will be mixed together in accordance with particular proportions, and then sent to the stable weighing warehouse. During this process, magnetic metals are removed by the iron remover from these materials. Then mixed materials will be sent into the rolling machine to be crushed. After crushed, they will be sent to the powder separator, in which coarse powder will be sent back to the grinding mill while the fine one will be sent to the elevator for finished products. Finally, they will be sent to finished product storage. Meanwhile, dusty gas from the grinding mill will be purified by the environmental protection equipment before discharged into the atmosphere.
Configuration
No.

Item

Unit

Closed circuit production

1

Factory capacity

×10³t/a

100

160

250

350

500

2

Main material usage

 
 
 
 
 
 

①

Clinker

t/a

80000

128000

200000

280000

400000

②

Gypsum

t/a

5000

8000

12500

17500

25000

③

Pozzolana

t/a

15000

24000

37500

52500

75000

3

Energy consumption

 
 
 
 
 
 

①

Fresh water

t/a

4000

7000

9000

12000

17000

②

Electrical

kWh/a

3600000

5700000

8500000

1200000

1.7E+07

4

Layout transportation

 
 
 
 
 
 

①

Land area

㎡

15000

18000

20000

22000

24000

5

Project invest

 
 
 
 
 
 

①

Production line total invest

Ten

600

1000

1500

2000

2850

 
 

thousand

 
 
 
 
 

6

Workers

 

30

35

35

35

35

7

Main equipment

 
 
 
 
 
 

①

Ball mill

 

Φ2.2×6.5m

Φ2.4×11m

Φ3×11m

Φ3.2×13m

Φ3.5×13m

 
 
 

14t/h

24t/h

35t/h

50t/h

70t/h

 
 
 

380kW

630kW

1250kW

1600kW

2000kW

②

Belt conveyor

 

B500

B650

B650

B800

B1000

③

Mill outlet bucket elevator

 

TH315

TH400

NE100

NE150

NE200

④

Air classifier

 

NHX400

NHX600

NHX700

NHX800

NHX1000

 
 
 
(Osepa N250)
(Osepa N500)
(Osepa N750)
(Osepa N1000)
(Osepa N1500)

⑤

Bag filter

 

PPC32-4

PPC32-6

PPC64-5

PPC64-6

PPC64-7

 
 
 
(PPC64-6)
(PPC96-7)
(PPC96-2×5)
(PPC96-2×6)
(PPC96-2×10)

⑥

Finished production bucket elevator

 

TH250

TH315

NE50

NE100

NE100

⑦

Screw conveyor

 

LS400

LS400

LS500

-

-

⑧

Packer

 

Three nozzle

Four nozzle

Six nozzle

Eight nozzle

Eight nozzle

⑨

Belt weigher

 

B500×2000

B650×2500

B800×2500

B800×2500

B1000×3500